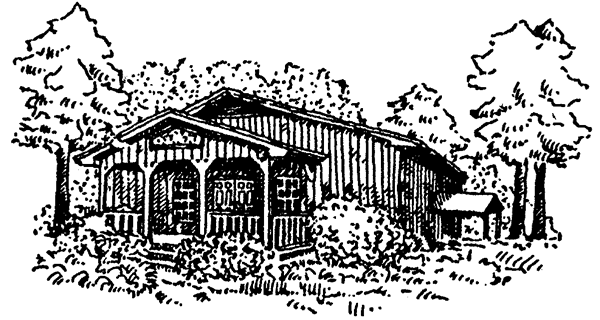 Instituted: October 11, 1965
Chartered: April 20, 1966
Dinner:
Second Tuesday of each month at 6:30 p.m.
Stated Communications:
Second & Fourth Tuesdays of each month at 7:30 p.m.
For information regarding our Communications (Stated and Emergent), please visit our meeting page.
Winter, 2016
I hope you all are having a blessed 2016.

As part of installation on Saturday, January 9, I gave a quick talk on the idea of service. It was an idea I recently began thinking about after hearing a Bob Dylan song on the radio. The title of the song was, "Gotta Serve Somebody."

In the song Bob Dylan questions the ideas of who we serve and why. It made me begin to question my own roles of service in life. Do I serve myself, my family, my friends and brethren, my community, our lodge, my church, or my God? If so am I serving them in my greatest capacity? Am I serving any superfluous causes?

Mother Teresa was quoted as saying, "At the end of life we will not be judged by how many diplomas we have received, how much money we have made, how many great things we have done. We will be judged by "I was hungry, and you gave me something to eat, I was naked and you clothed me. I was homeless, and you took me in."" Wow. These are strong words and really make you consider your daily actions. Especially in consideration of the "level of time" and our future arrival in that "undiscovered country".

Brethren, I plan on organizing at least four service related projects for our lodge to be involved with that will be community based. Keep America Beautiful and the NC Food Bank are two that I have been in close talks with to date. If you have any other service related groups you are connected to or have strong feelings about please let me know. I will try to arrange for our lodge to get involved with them in the second half of the year. We do ourselves little good by staying sheltered in our lodge when there is so much helped needed in the world outside.

Thank you for allowing this opportunity for me to serve James B Green Lodge #735 in 2016. I will make the most of the opportunity. My goal is to make the year a fun and rewarding experience for our fraternity.

Safe travels in 2016.

W:.B:. Scott Sholar, Master
James B. Green #735 A.F. & A.M.
---
Celebrating 50 Years!
Fall, 2015

2015 marked the 50th anniversary of the creation of our lodge. See our History page for more infomration!